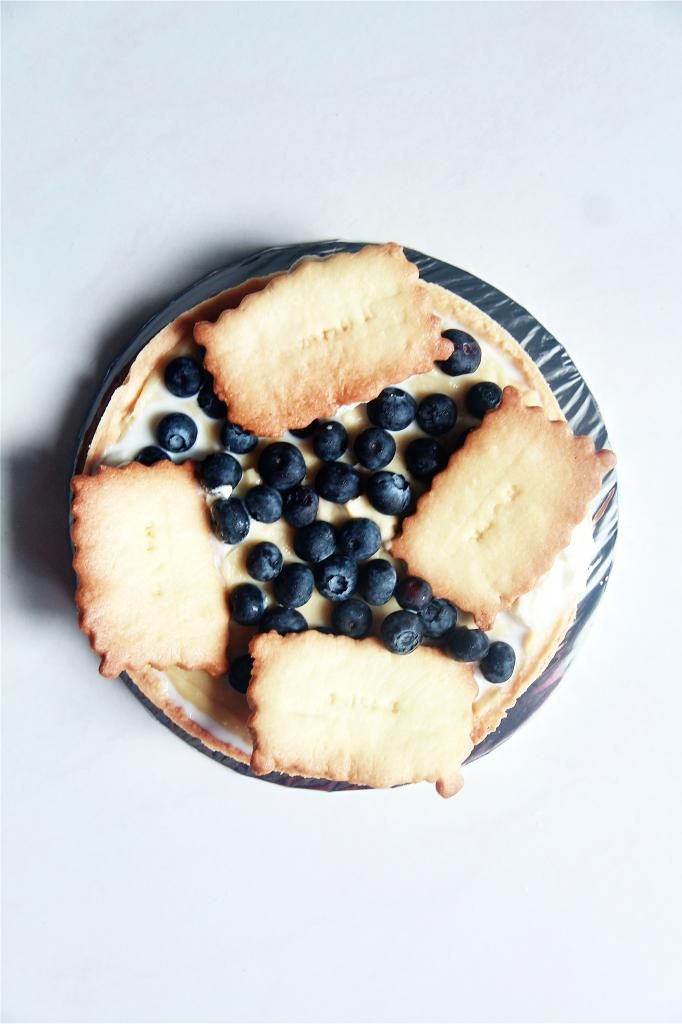 I know I'm approximately 11 days late but happy new year everyone! The moment the last minute of 2014 lapsed into the first minute of 2015 I was in Japan (a.k.a. my favorite place on earth) so my 2015 got off to a wonderful start. This also explains the silence for the past few weeks or so but I brought back tons of inspiration from Japan so I'll be updating more frequently from now on, or at least until my inspiration runs out!
Whenever I come back from Japan I'm always more inclined to make desserts that focus a lot on presentation or just sweets with a Japanese twist. I've made quite a number of entremets and swiss rolls as a result but tarts, not so much. I happen to find cakes boring at the moment as well so I bought myself a Japanese recipe book featuring tarts (and a few cakes) that rely heavily on seasonal fruits. I really like this book a lot because the recipes are simple and straightforward and it teaches you how to arrange the fruits in the most beautiful manner which I've been wanting to learn how to for the longest time!
Frankly it was pretty hard to pick which tart to attempt first because all looked so tempting but I settled on this blueberry custard tart because I liked the way the cookies are used as decoration. The cookies are made from the tart dough so you don't really have to invest a lot of extra effort! The tart pictured in the book is embellished with cookies of adorable animal shapes but I didn't have such cookie cutters although I did purchase this cookie stamp set I was dying to try out. It's a hiragana (a type of Japanese alphabet) stamp kit. The words I stamped are かわいい(kawaii / cute) and おしゃれ (oshare / stylish). The cookie cutter provided made cookies that were way too big for my 7 inch tart though.
Although I have a go-to sweet tart dough and pastry cream recipe from Pierre Herme I opted to follow the recipes given in the book, for no particular reason. Honestly, I've always thought that tart doughs and pastry creams couldn't differ much recipe to recipe but wow how wrong I was. I very much prefer this Japanese version; the pastry cream is less eggy, not too rich and very fragrant (must be the rum) and the tart dough, I can't exactly place my finger on it but its taste and texture were spot on for me. But then again, I could just be partial to sugar cookie crusts. And I happened to score some extremely sweet blueberries for this tart so it was definitely an overall winner!
I'm pretty sure that I'll be baking this entire book. Here's to the beginning of the tart craze!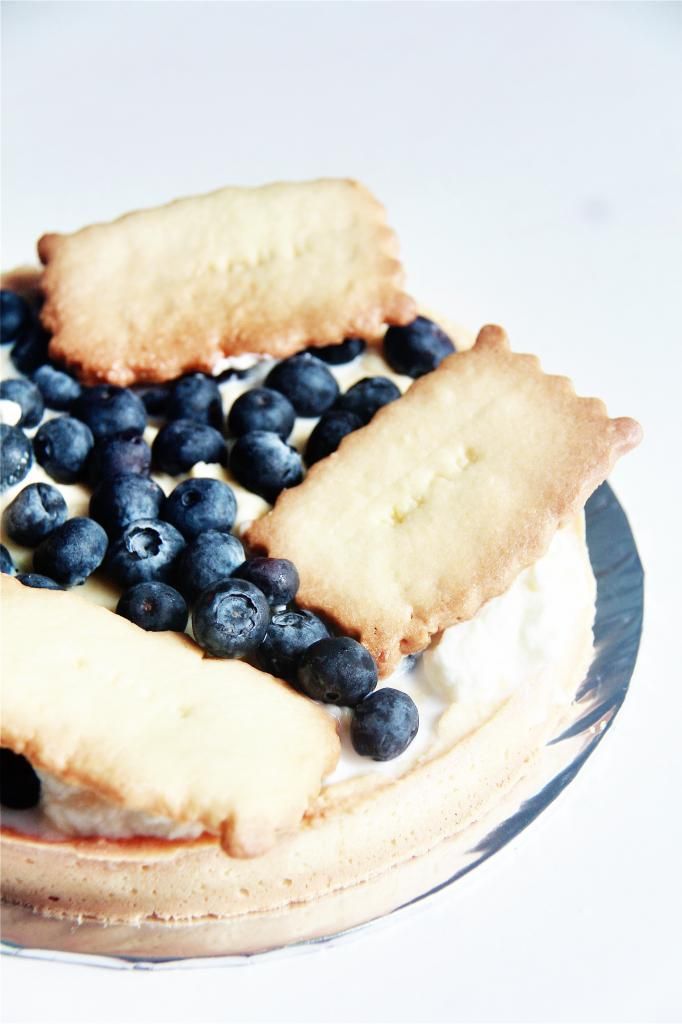 Blueberry Custard Tart /ブルーベリーのカスタードタルト
makes a 7 inch tart
adapted from
this book
When you're doubling the recipe for the tart dough, instead of 2 egg yolks use a whole egg. The quantity for the rest of the ingredients can just be multiplied by 2. Also, you have to use caster sugar for the doubled recipe. It's a good idea to make more dough for this tart since you need some extra for the cookies.
For the tart dough:
75g butter
50g icing sugar or caster sugar
1 egg yolk
120g cake flour
10g ground almonds
pinch of salt
Cream the butter until smooth. Add in the sugar and beat until light and fluffy. Add in the egg yolk and mix until incorporated. If you're using a whole egg, beat it and add it in bit by bit. Stir in the cake flour and ground almonds in 2 additions. Stop once no traces of flour remain. If you stir too much the dough will become too sticky.
Gather up the dough into a ball, wrap in cling film, flatten it slightly and store in the fridge until chilled and firm. It'll be best if you can let the dough rest for half a day.
Roll out the dough on a lightly floured surface to a 5mm thickness. Transfer the dough into a 7 inch tart mould. Make sure you really press the dough into the mould. Have the dough extend over the pan a little because the crust will shrink slightly. Lay a piece of foil over the crust and fill with baking beans.
Bake the crust for about 15 minutes at 170C. Remove foil and beans and bake for another 15 to 20 minutes until golden brown. If the crust puffs up halfway during baking just take it out, use the back of a spoon to flatten it and return it to the oven.
Cool crust completely before filling.
For the cookies, roll out the dough to around 5mm thick as well and cut out your desired shapes. You have to adjust your baking time according to how big your cookies are.
For the pastry cream:
2 egg yolks
50g sugar
20g cake flour
1/2 vanilla bean, scraped (you can also sub 1 to 1 1/2 tsp of vanilla extract)
180ml milk
15g butter
1 tbsp rum
Whisk the eggs and sugar until light and fluffy. Whisk in the flour.
Heat the milk, vanilla bean seeds and vanilla pod in a saucepan on low heat until the milk comes to a simmer. Before the milk comes to a boil, stream it into the egg mixture while whisking constantly. If you're using vanilla extract just heat the milk alone.
Place a whisk over the saucepan and strain the mixture. Place the saucepan on low heat and whisk until the mixture thickens. Remove from heat and stir in the rum, vanilla extract if using and butter, in this order.
Scrap the pastry cream into a bowl and cover with cling wrap, making sure that it touches the surface of the cream. Let the pastry cream cool to room temperature before refrigerating until cold.
For assembly:
70ml heavy cream
2 tsp sugar
blueberries
Whisk the heavy cream and sugar until the cream reaches medium-stiff peaks. Transfer mixture to a piping bag fitted with a round tip. Or you can just use a spoon if you're not that fussy.
Remove pastry cream from the fridge and stir the cream until smooth. Scrape cream into cooled tart shell, using your spatula to spread it evenly. Top the pastry cream with the blueberries and pipe blobs of whipped cream around the borders of the tart. Place a cookie on each blob.
Consume as soon as possible.