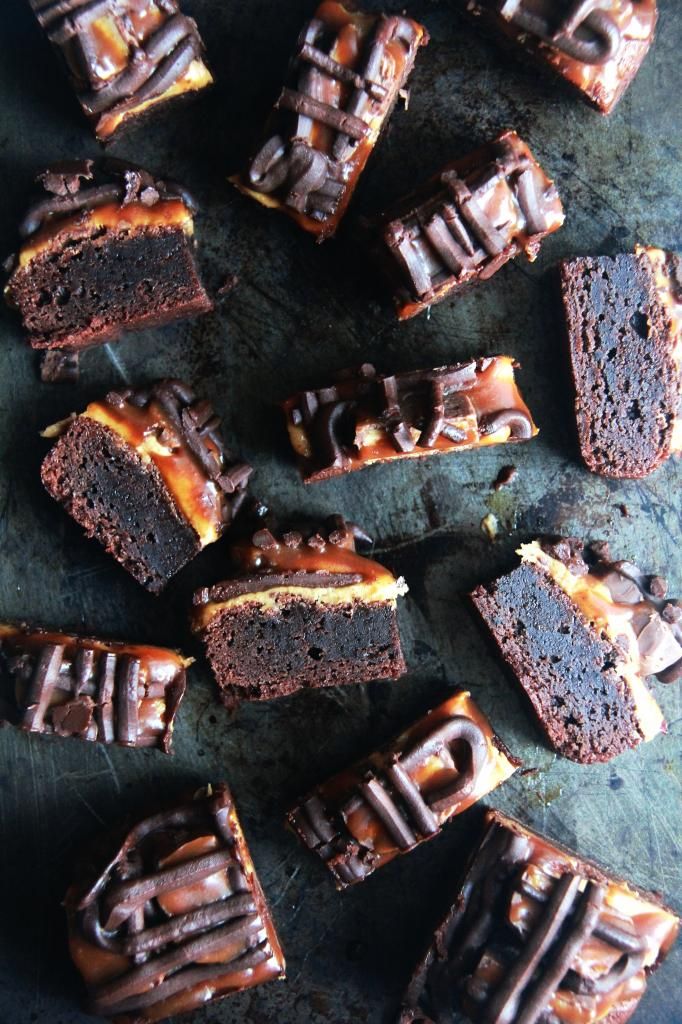 This week I'm trading petite cakes of creamy mousse and fluffy sponge for something I've not made in a long while - brownies. Unabashedly sinful, chocolaty brownies. And what better way to celebrate their comeback than to adorn them with snickers bars, peanut butter, salted caramel sauce and ganache?
If you thought that the "snickers" in snickers brownies solely referred to the addition of the candy bars, then I'm sorry, you're wrong. The peanut butter, salted caramel and ganache together were the essence of a quintessential snickers bar in their own right, and perhaps even better. So these are actually snickers times two brownies - in flavour plus in form.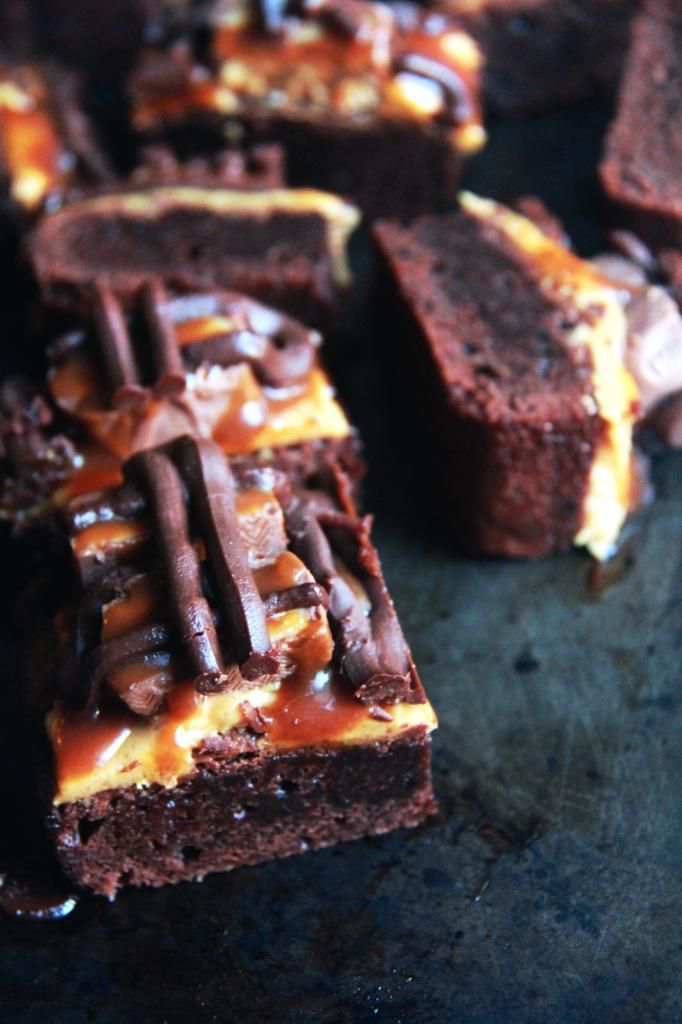 I debated a bit between Alice Medrich's cocoa brownie recipe and Baked's, my two favorites. Alice Medrich's recipe yields extremely dense and fudge-like brownies while Baked's gives you brownies that are about equally chocolaty with a cakey/mousse-y texture. Since I was going to embellish the brownies with so many rich toppings, I figured that I should pick the former to avoid making the brownies too heavy overall.
These are such a great end to a stressful school week. Here's to the weekend!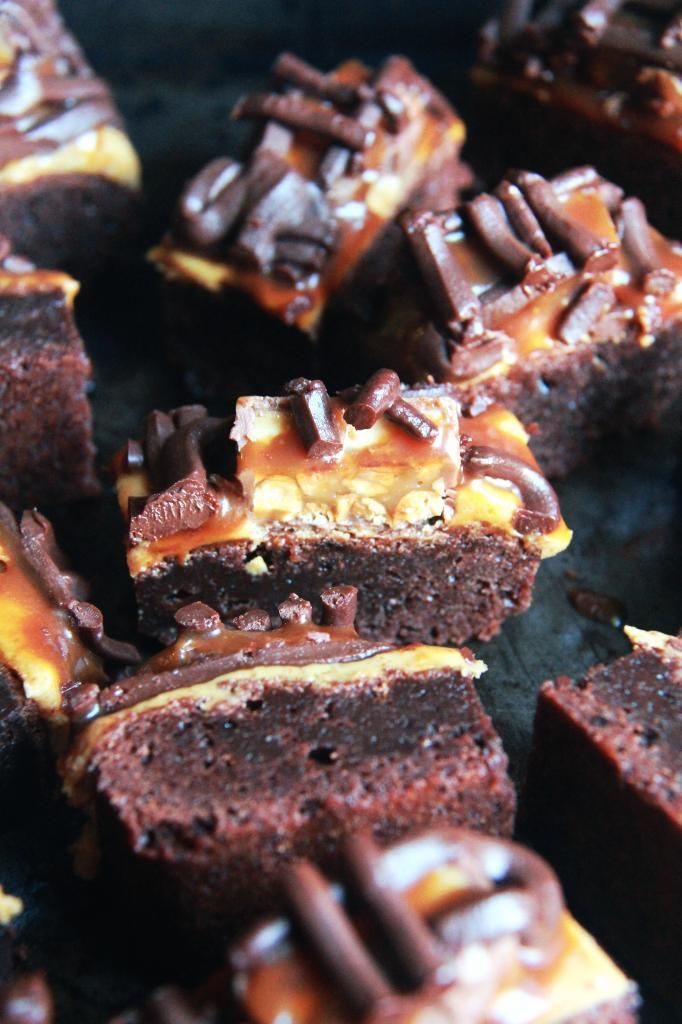 Snickers Brownies
makes a 9 x 5 inch pan's worth
For the brownies:
1/4 cup + 1 tbsp flour
1/4 tsp salt
1/2 tbsp cocoa powder
1/4 cup butter
82g dark chocolate
1/4 tsp instant espresso powder
3/8 cup sugar
2 tbsp brown sugar
1 large egg
1/2 tsp vanilla extract
For the topping:
peanut butter
snickers bars, chopped
salted caramel sauce
ganache
Preheat oven to 350F. Line a 9 x 5 inch pan with parchment paper.
Whisk the flour, salt and cocoa powder together.
Combine the butter, chocolate and espresso powder into a heatproof bowl and heat over a pot of simmering water until the butter and chocolate have melted. Stir to combine and turn off the heat. Stir in the sugars until combined. Stir in the egg and vanilla, then the flour mixture.
Pour batter into the prepared pan and bake for about 16 minutes. Let the brownies cool in the pan for a while before dolloping spoonfuls of peanut butter onto the warm surface so that you can spread it evenly easily.
When the brownies have completely cooled, sprinkle the chopped snickers bars over the peanut butter and drizzle with the salted caramel sauce and ganache if you're using them. Chill the brownies for a few hours until they're cold through before slicing and consuming.